Free Download for NonProfit Use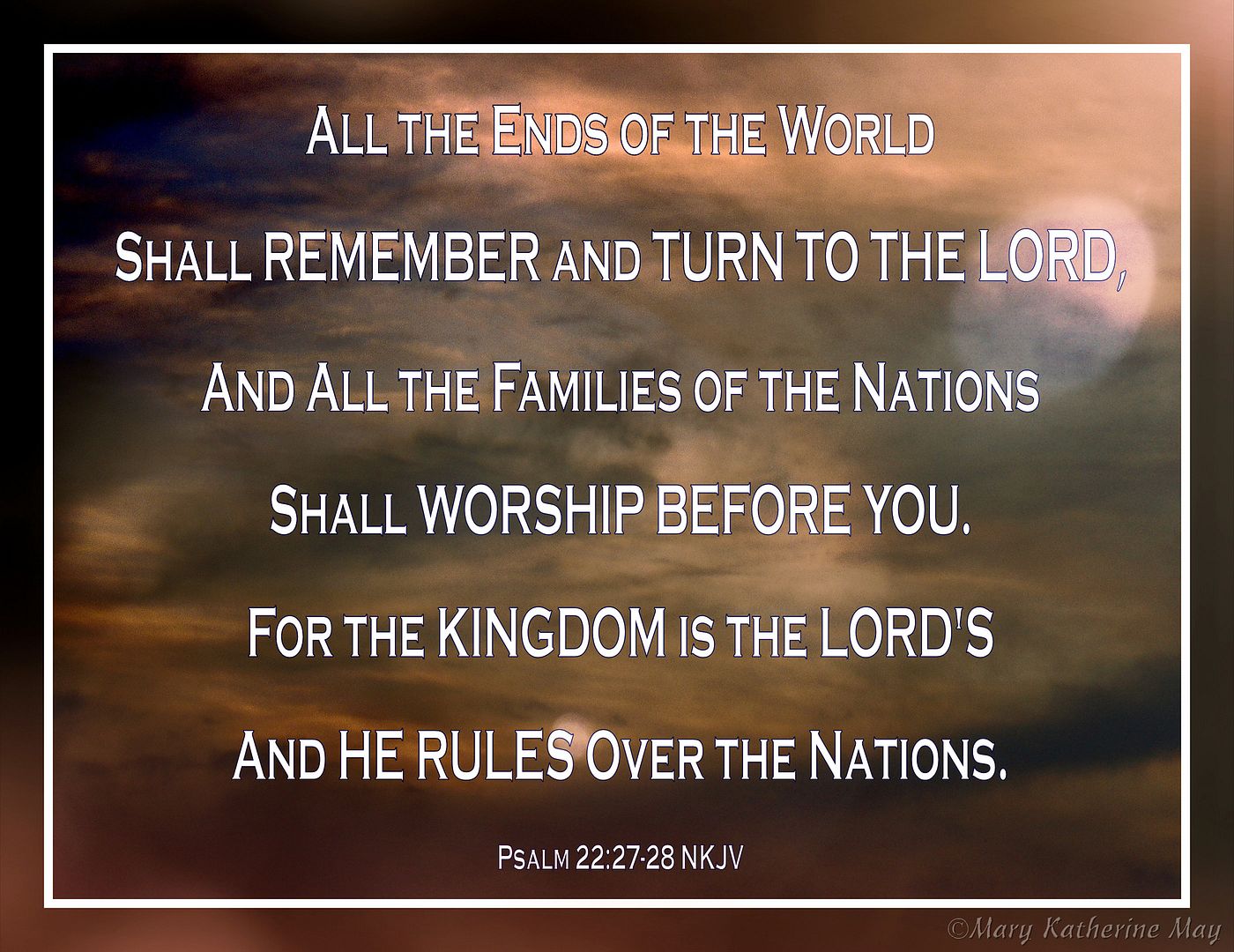 Psalm 22: 27-28.
All the ends of the world shall remember and turn to the Lord, and all the families of the nations shall worship before you. For the Kingdom is the Lord's and He rules over the nations.
Free download for non-profit use
. Created by Mary Katherine May of
QualityMusicandBooks.com
.
In the Name of the Father, the Son, and the Holy Spirit, One God. Amen.