Free Christian Quote Clipart
created by Mary Katherine May
My prayers, my GOD, flow from what I am not; I think Thy answers make me what I am.
George MacDonald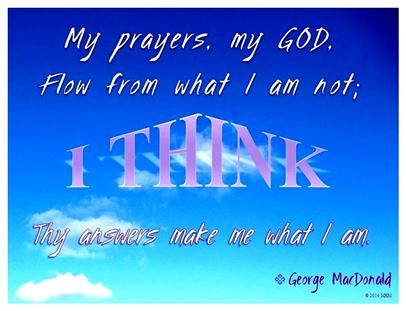 To download to iphone: tap image and hold then follow prompts to save.
To download to your computer: Right click with mouse, choose save image, select save location, click save.

Photograph taken by Mary Katherine May
Christian quote source CLICK HERE.
George MacDonald biography CLICK HERE.