Christian Quote from Aelfric of Eynsham
A true and blessed life it will be, when we from death arise and reign with Christ. In that life will be good days, yet not many days, but one, which knows no rise nor ending, which no tomorrow follows, because no yesterday preceded it. Aelfric of Eynsham, 10th century.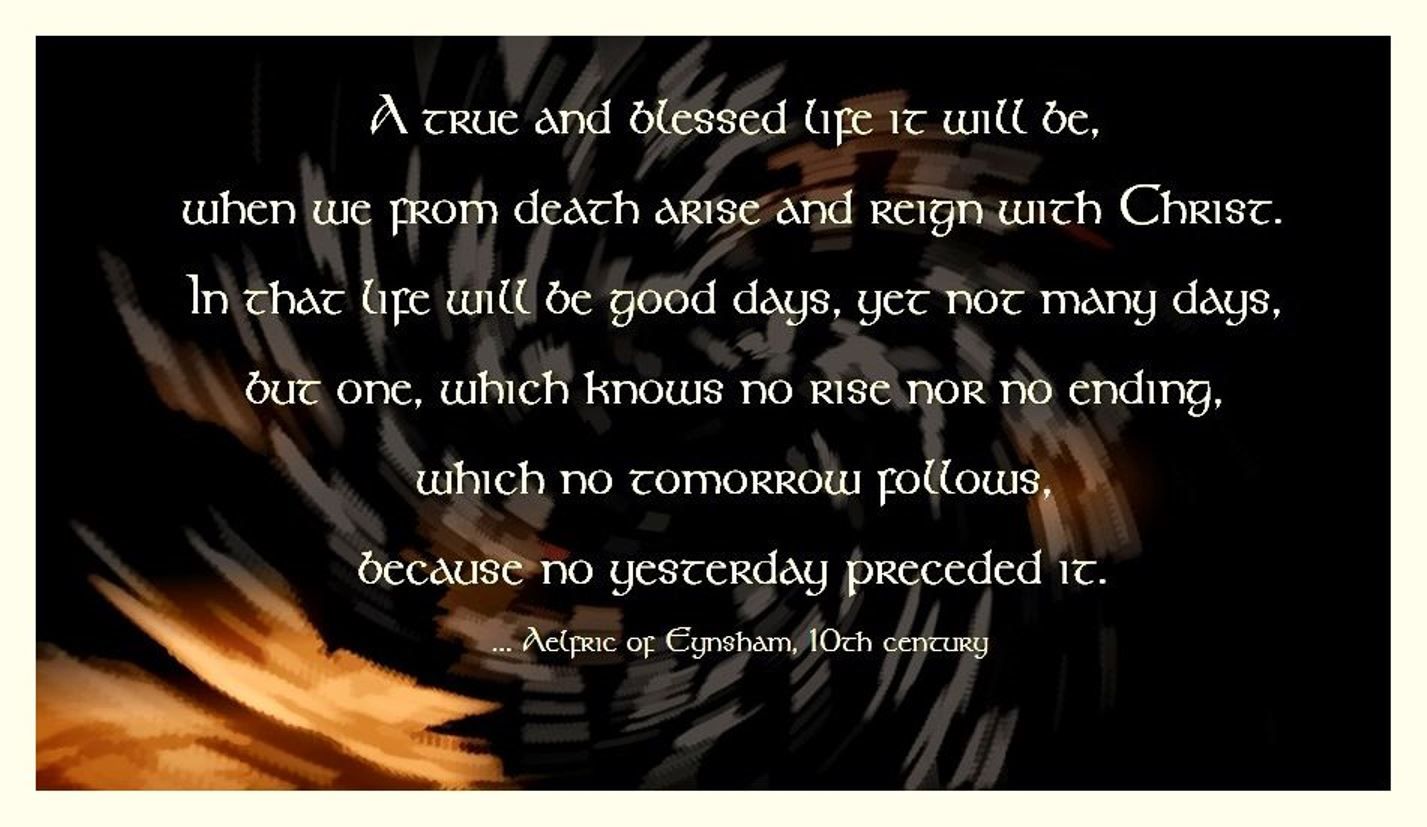 Save to iphone: Tap and hold image on your phone then follow prompts.
Save to your computer: Right click with mouse, choose Save or Save As, then save.

LINK to Project Gutenberg: Aelfric of Eynsham Homilies
LINK to Wikipedia article: Aelfric of Eynsham
LINK to Aelfric of Eynsham website.