Bishop Lancelot Andrewes Quote
created by Mary Katherine May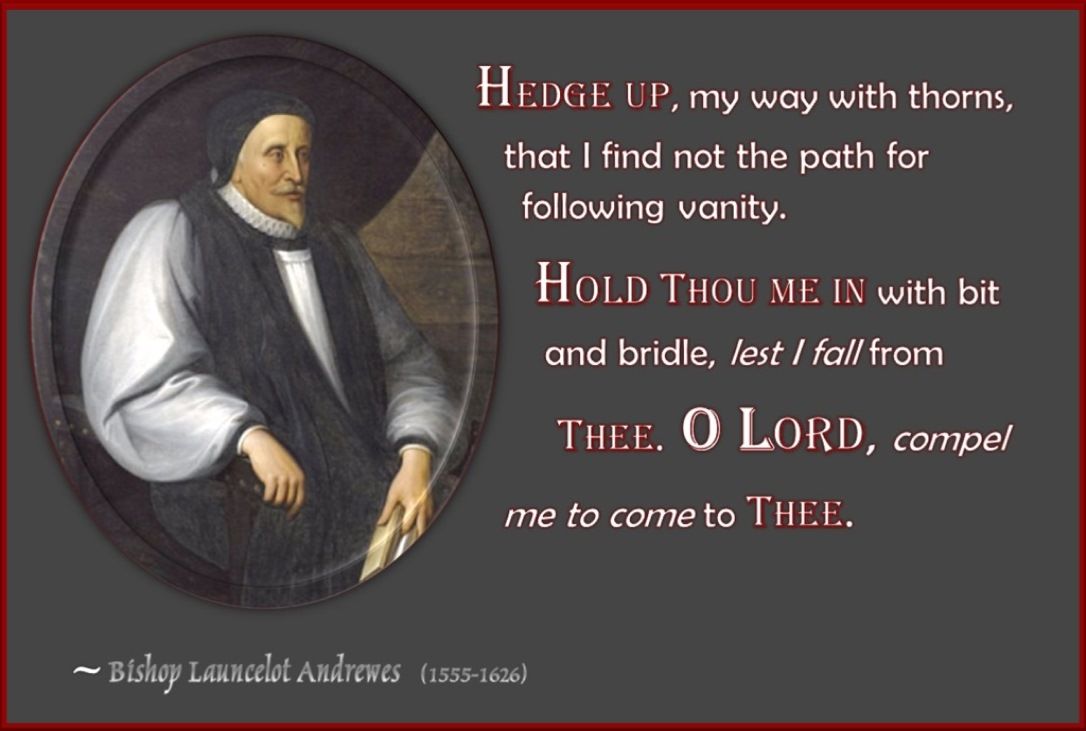 Bishop Launcelot Andrewes
(1555-1626)



Hedge up, my way with thorns, that I find not the path for following vanity. Hold Thou me in with bit and bridle, let I fall from Thee. O Lord, compel me to come to Thee.




When using this free clipart download please use the following sentence to give credit to Mary Katherine May. Free Christian clipart created by Mary Katherine May of QualityMusicandBooks.com.