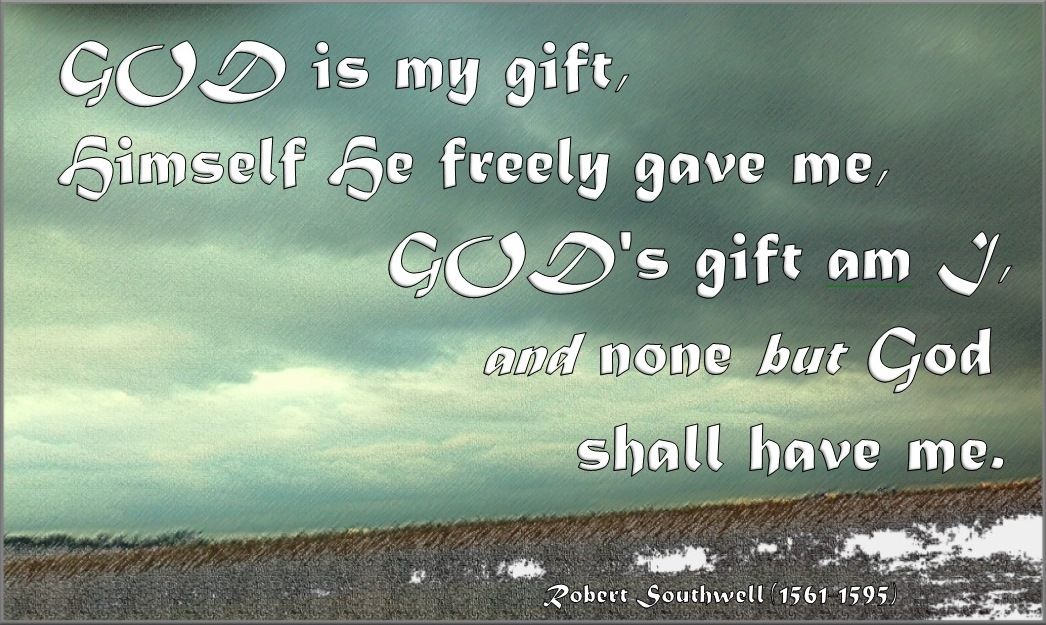 from The Nativity of Christ by Robert Southwell (1561-1595)
God is my gift, himself He freely gave me,
God's gift am I, and none but God shall have me.
Two lines from
The Nativity of Christ
, a poem by
Robert Southwell
. (resource:
Luminarium.org
) You may never have heard of this poet whose words fit together so beautifully. You are more likely, however, to have heard of noted British musician and composer Benjamin Britten and a work that is performed often during the time of Christmas titled
Ceremony of Carols
.
I remember the first time I was given music to sing from the C
eremony of Carols
. Britten's music is spot on right for the text and sets the singer's spirit on fire to sing more, hear more, and return again and again to his works. Though often performed quite well otherwise, Britten scored it for three-part treble voices, solo and harp. The following is the text for the sixth song in the cycle, This Little Babe, So Few Days Old. Click on the link provided in the first verse to hear a performance on
YouTube
by the Haarlem Voices.
Is come to rifle Satan's fold;
All hell doth at his presence quake,
Though he himself for cold do shake;
For in this weak unarmed wise
The gates of hell he will surprise.
With tears he fights and wins the field,
His naked breast stands for a shield,
His battering shot are babish cries,
His arrows, looks of weeping eyes,
His martial ensigns, cold and need,
And feeble flesh his warrior's steed.
His camp is pitched in a stall,
His bulwark but a broken wall,
The crib his trench, hay stalks his stakes,
Of shepherds He His muster makes;
And thus, as sure His foe to wound,
The angels' trumps alarum sound.
My soul, with Christ join thou in fight;
Stick to the tents that He hath pight;
Within his crib is surest ward,
This little babe will be thy guard;
If thou wilt foil thy foes with joy,
Then flit not from this heavenly boy.